Martial arts classes for adults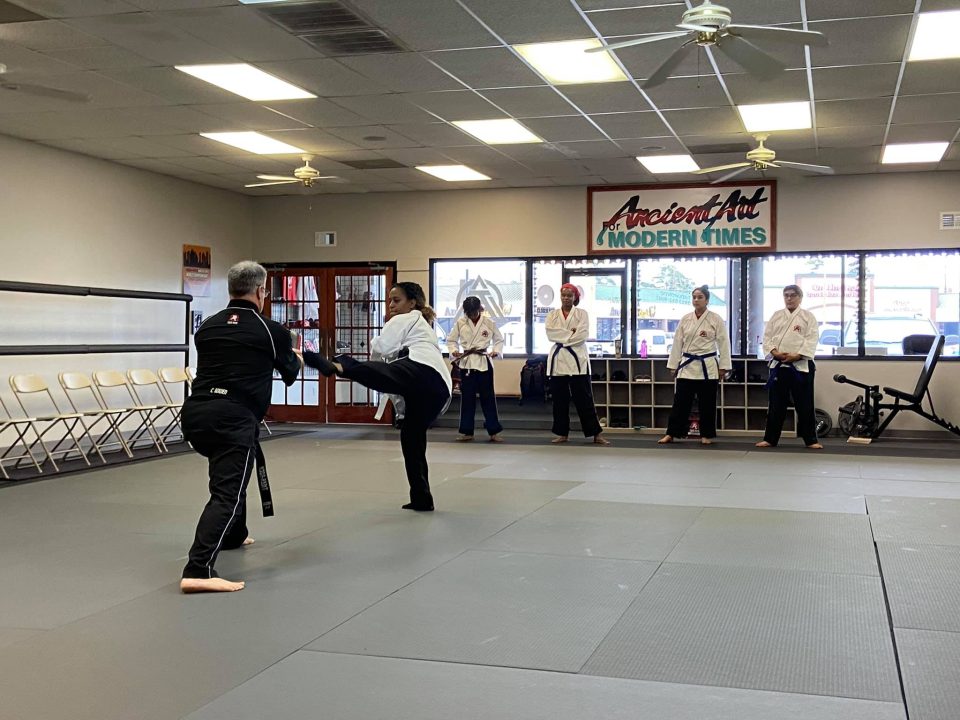 Add an exciting new dimension to your life! Enroll today in Tiger-Rock's world-class adult martial arts training program! Our core adult martial arts program combines the Korean tradition of taekwondo with the latest physical fitness. This combination creates a signature workout that helps you become more fit and focused!
Tiger-Rock adult martial arts classes feature striking drills, kicking drills, blocking drills, form exercises, as well as core strengthening exercises. These drills and exercises help you build physical strength, mental toughness, and boost your confidence!
Key Ares of Training
Striking & Kicking
Striking and kicking drills are key elements of our adult martial arts lessons. These drills help build upper and lower body strength and stamina. In addition, these active movements help enhance your coordination and improves your motor skills.
Speed & Agility
Tiger-Rock adult martial arts training enhances your physical keenness with speed and agility drills. These drills are designed to sharpen body movement and coordination.
Self-Defense & Counter Aggression
In an unpredictable world, you need to have the essential skills necessary to deal with the threats that may come your way. That's why Tiger-Rock classes feature real world self-defense training. You will learn important striking, kicking, and blocking techniques to properly defend yourself.
Our Elite Counter Aggression Training system is an integral part of our adult martial arts training. This is a self-defense system that teaches you the skills and tactics necessary to deescalate a physical threat. This training system teaches you important blocking, striking, and kicking techniques that are defensive in nature.
Discipline and Confidence
Tiger-Rock adult martial arts training helps instill self-discipline and boosts self-confidence. As you advance in your training and skill development, you will notice certain changes in your lifestyle. You will face daily challenges with more confidence and greater self-efficacy. You will be more focused on your goals. You will be more disciplined in completing tasks.
Competition
Tiger-Rock Martial Arts provides a fun, engaging, yet competitive environment. With regional, statewide, and nationwide tournaments held yearly, our classes help you prepare to compete and win.